HIBERNIAN GIRLS ACADEMY ANNOUNCES PARTNERSHIP WITH PLAYERDATA.
Hibernian Girls Academy are delighted to partner with Edinburgh based PlayerData, a company that provides industry leading sports GPS and wearable technology services to football clubs at all levels, from amatuer to professional. This partnership allows our under 19 National Performance team to track their performance data on matchdays and during training sessions.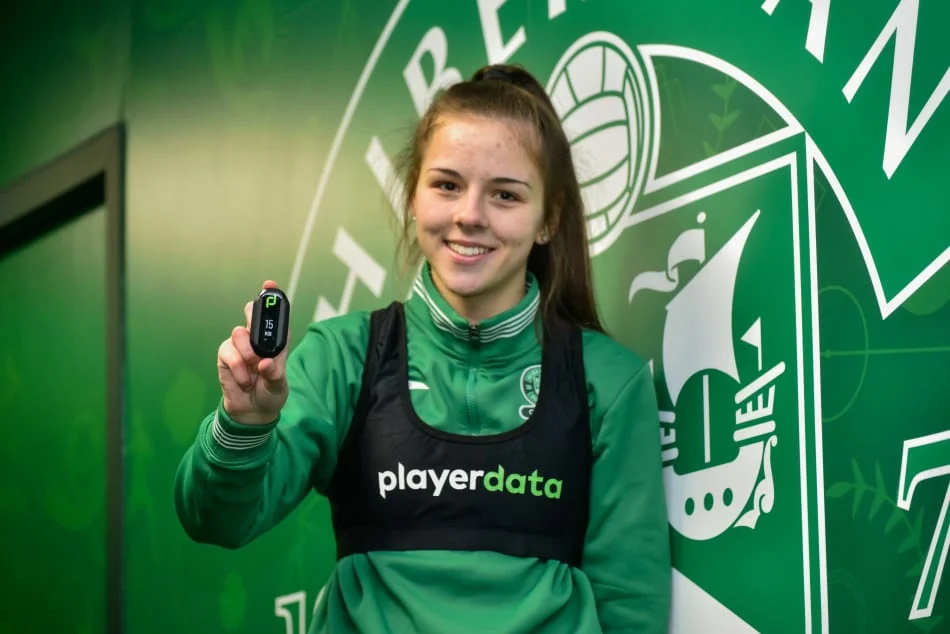 Joelle Murray, Hibernian Girls and Women's academy manager said: "PlayerData provides industry leading GPS technology, incorporating advanced specifications that cater to the whole team and we at Hibernian FC Girls Academy are delighted to partner with such an innovative and refreshing organisation. This exciting partnership will assist the next generation of players, allowing them access to performance enhancing data."
"Mark, Roy and everyone at PlayerData have been excellent in the smooth setup of this partnership and we look forward to working with them for the upcoming season and beyond."
PlayerData's industry leading tracking system will be worn by all U19 NP players providing coaches with valuable insights such as tracking how hard players are working and enabling them to identify dips and spikes in performance by using key metrics such as distance, speed and high intensity running, while heatmaps will aid evaluation of player positioning.
PlayerData was co-founded in 2017 by former University of Edinburgh computer science graduates Roy Hotrabhvanon (CEO) and Hayden Ball (CTO).
Roy Hotrabhvanon commented: "We are delighted to become the official Performance Partner of Hibernian Community Foundations, Girls Academy."
"To partner with one of Scotland's leading football talent academies, enabling them to access performance data from aspiring players and helping develop the next generation of talent by integrating our latest technology into the organisation is a very proud moment for everyone at PlayerData and we very much look forward to developing the relationship further over the coming months."
Read more about PlayerData by clicking here.